SEO has always been the key for so many businesses. Since the covid-19 pandemic, its importance and role have grown at a rapid pace. After so many local businesses being digitized, owners have realized how important it is to be on the internet, and most importantly, to rank on search engines.
In this post, we will be discussing why it is necessary for Small and Medium Enterprises (SMEs) to shift gears on SEO and examine what role SEO plays during the pandemic.
The first reason why your business should take care of SEO during covid-19 is the keyword "covid-19" itself. Regardless of the fact that Google does not show the total number of searches on this keyword, optimizing your website and pages for the keyword "covid-19" will increase your visibility.
See how quickly the searches for the keyword "covid-19" have risen? Let's quickly dive into some reasons why your business should focus on SEO during covid-19.
Search Traffic And Covid-19
We know that internet usage has increased at a tremendous rate during covid-19. However, you need to analyze if the search queries are increasing at the same rate or not. Google says that health-related keywords like insomnia and other covid-19-related problems have increased markedly. So, if your business is directly related to health, traveling, and medication, the number of searches has definitely increased.
But what if your business is not directly related to the health and traveling sector? Even then, people have discovered ways to reach you through online platforms since businesses were physically closed during the lockdown,
Content Will Always Be The Key And The King
As the saying goes, content is king. This is because Google needs content in order to provide results against customer queries. So Google will always keep searching for content.
Which content, though? You need to think of content that Google values.
SEO Is A Long-Term Game
It may take a year or two to be on the top of the Google ranking if your SEO strategies are going well.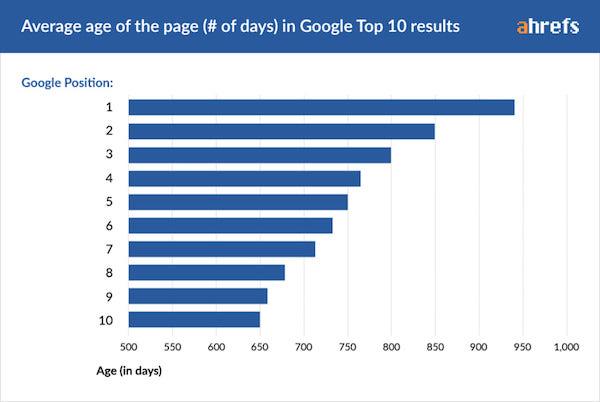 So, why not get some paid traffic and speed things up? Well, SEM is all about getting traffic once after paying. However, if Google values your content, it will rank you higher for a longer period of time. Of course, you can only rank at the top when you have quality content on your website, and quality means your position is secure for a longer period of time.
SEO Is Not Just A Traffic Game
When someone says that their website is at the top of the Google ranking, the first question you will ask is, for which keyword?
Keywords make the SEO more impactful. If you are ranking on a relevant keyword of your niche, you will not only get the traffic, but this will probably be the most accurate audience shifted towards your website. Through SEO, you can target the right audience, and your CTR can improve a lot.
Then, there are strong chances to see a boost in your lead generation and sales as well.
Search Is Finding New Ways
Older generations may have only used the desktop for searching on Google. But now Google is more used on Mobile phones than the desktop. Google, of course, knows this, and in the past couple of years has shifted its algorithms to mobile-first. Google values a mobile-friendly website more than a desktop-friendly one.
Similarly, voice searches are trending a lot. According to stats, more than 40 percent of internet users in the United States are already using voice searches.
SEO Tips To Rank On Top Of The Google
To rank for Google, you need to focus more on content and the latest SEO trends.
It's Not Only About The Written Content
Once upon a time, Google only used to crawl written material and rank the page accordingly. However, the times have changed. Google is more user-centric nowadays and can analyze if your website is perfect for users or not.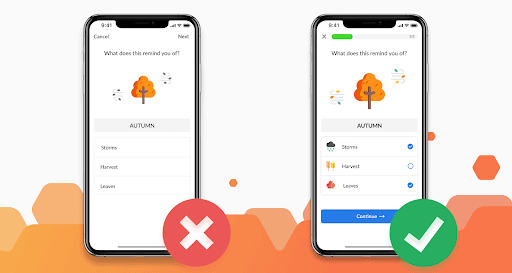 So, it is a tough situation. You need to think for both Google and users. Your page should be both user-friendly and contain all that a user needs.
Mobile-First Designs
While Google used to focus more on desktop-friendly content, it then switched to responsive design:  content that was made focusing on desktop but could shift to mobile-friendly when a user browsed the website on a phone. However, the game is again changing and Google now expects a mobile-first design. Content or web design now should be made for phones primarily, only shifting to desktop if required.
It Is Also About The Written Content
Regardless of the medium, Google is still placing great emphasis on quality content. The thing is, Google knows how you are presenting your content. If you are showcasing good content with a quality design, you will definitely rank on Google in no time.
Experts suggest writing content of about 1200-1500 words on a single web page depending on the type of service you are providing. Use canonical tags where required and always provide original content. Duplication is not tolerated by Google at all!
Choosing Your Keywords
Keyword research is one of the most important parts of your SEO strategy. You need to be very careful while choosing keywords.
Firstly, analyze your website niche and your current market.
Identify your goals and targeted audience.
Create a list of suitable keywords that you think can be a part of your web page.
Research your competitors. Identify their running keywords.
Get to know the search intent of your target audience. You should segregate the keywords based on search intent.
Use tools like Ahrefs, Google Keyword Planner, and SEMRush for getting relevant keywords.
Choose long-tail keywords. According to Ahrefs, More than 69 percent of search queries contain four or more words.
Once you have chosen your keywords, get them placed in your content so that it looks natural. Keyword density should not be more than 1.5 percent.
Off-Page SEO Strategies
Along with placing quality content on your website and working on a user-friendly interface, you should not forget about the off-page SEO strategies.
You should also focus on getting quality backlinks for your website. While some experts say that Google doesn't focus much on backlinks, every high-ranking site and business uses them.  Make sure that the target website from which you are getting a backlink is of good quality and you are focusing on the right keywords.
Optimizing For Voice Searches
Voice searches are often covered with keywords like, 'near me,' 'open now', and WH questions. So you should include such keywords in your content. Do not try to over-optimize your content and be natural with your keywords, avoiding keyword stuffing.
In Conclusion
SEO has great value and importance. You will always need SEO to rank on Google and boost your sales, whether pre-covid, during the covid-19 pandemic, or post-covid. However, the pandemic has accelerated pre-existing trends and made SEO even more imperative for firms who wish to promote their products and services online.
Author Bio:
Amanda Jerelyn is the author of this content. She is currently working as a Content Executive at Crowd Writer which provides dissertation editing services. She also serves her duty as a freelance digital marketing expert. Amanda is a tech enthusiast and keeps herself updated with technological innovations.